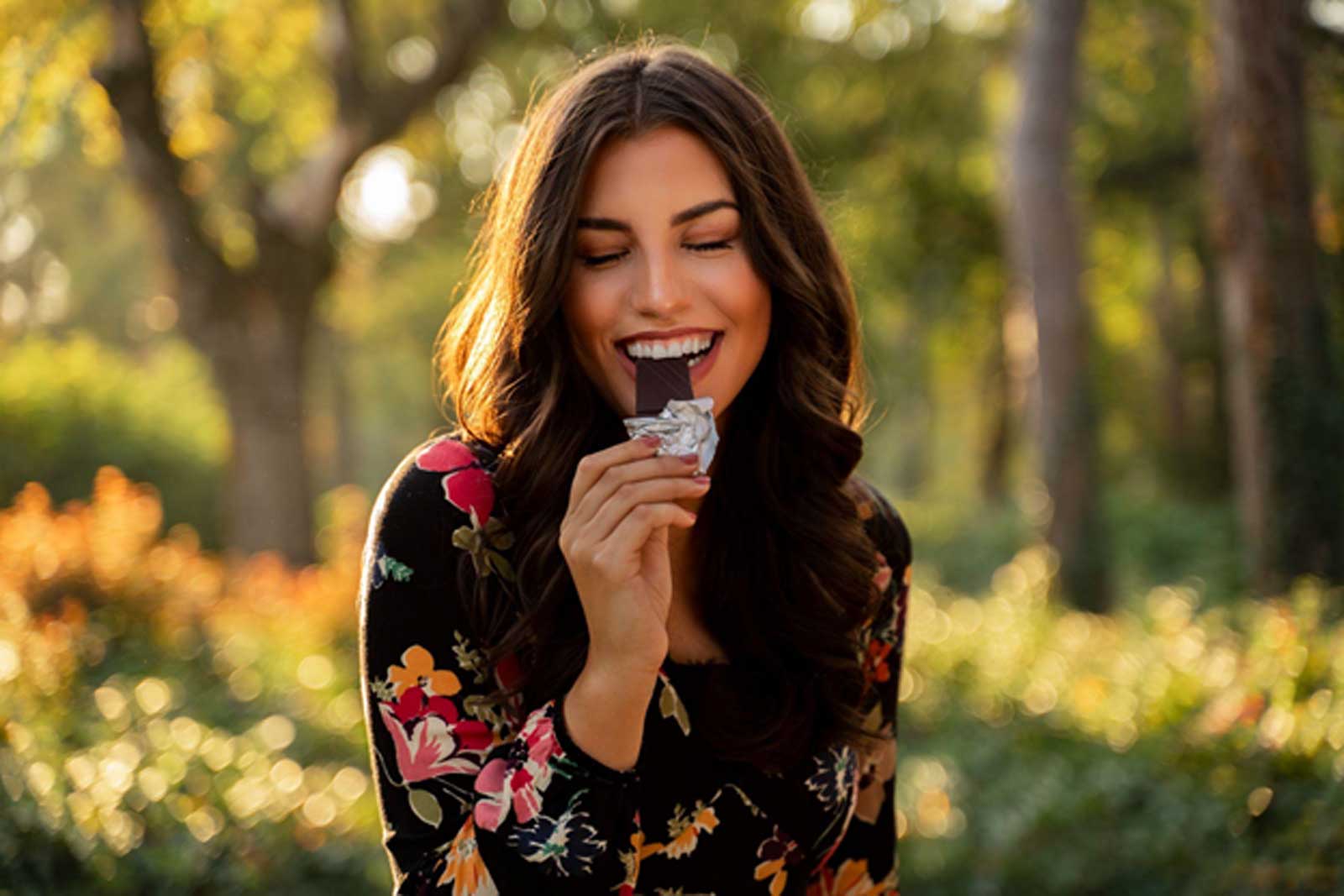 We all know that eating healthy is good for you. Both your body and your mind benefit from eating a clean diet, but sometimes healthy food isn't all that tasty. At Dr. Jen's, we believe in making healthy protein bars that actually taste delicious. Each of our protein bars is made with love right here in the USA using healthy and nutritious ingredients because you deserve a protein bar that makes you feel good and that you feel good about.
Unlike other protein bar brands, we don't sacrifice taste for high nutrition. Our protein bars are the combination of ultimate nutrition and ultimate taste, made with all-natural ingredients that are low in sugar and fat and high in fiber and protein. All our bars are gluten-free, non-GMO, and made with no sugar alcohols. We use plant-based whey and even offer flavors that are allergen-friendly and vegan.
We bake protein bars that taste good, so you'll want to grab one as a quick breakfast, a midday snack, fuel for running or hiking, an after-gym quick bite, or anything in between. We let you live your life on the go without worrying about fitting in nutrition for your body.
Our Current Flavor Lineup
At Dr. Jen's Ultimate Protein Bars, we're proud of our line of the best-tasting protein bars around and offer a flavor for everyone. We're proving you don't have to sacrifice taste for nutrition, evidenced by our delicious flavors.
Get the Best-Tasting Protein Bars with High Nutritional Value
Don't sacrifice taste in your protein bars! If you're wanting healthy protein bars that taste good, you've come to the right place. Our company was started right in Dr. Jen's home kitchen when she decided to create a protein bar solution that didn't compromise nutrition or taste. Shop our protein bars today or contact us for more information
Apr 06, 2022

Category:

News
Comments: 0